RIVERSIDE
a quiet part
of the city in the center of Krakow
Riverside Aparthotel
Situated in a brand new house, by the river Wisla, Riverside Aparthotel is the perfect accomodation for guests requiring high quality and a great location. The apartments are designed in a bright, elegant and functional Scandinavian style which creates a welcoming and genuine atmosphere. We offer you a private and relaxed environment rather than a formal and conservative hotel experience. At Riverside Aparthotel you will feel at home, whether you're on a business trip or only visiting Cracow.
Our reception works 24 hours a day. We offer breakfast.
Some of the apartments have a nice view of Vistula river.
We also offer private parking in the courtyard of the tenement house.
Riverside Aparthotel is located in the heart of Cracow, by the river Wisla, with proximity to many of Cracows attractions. Wawel Royal Castle, Cracovia Stadium, the National Museum of Krakow and the newly built ICE Krakow Congress Center are all within a few minutes walk. The nearest airport is Krakow – Balice Airport 14 km from the property.

We offer also medium-term rental for more details check "news" on page
Check our strengths
OUR STRENGTHS
We offers comfortable accommodation in our apartments, which provide many amenities:

Reception 24h
Reception open 24h

Parking
Private parking

Breakfast
Breakfast

400M FROM THE WAWEL CASTLE
On the banks of the river Wisla, in the city center in a quiet part of the city

FREE WIFI
Featuring free WiFi in apartments, stay up-to-date with the latest information

PETS ARE WELCOME
You do not have to leave your pet at home, take them with you

WE SPEAK YOUR LANGUAGE!
You can easily communicate with our reception in English and get all the necessary information

KITCHENETTE
Everything you prepare on site, our apartments are equipped with a microwave, stovetop, fridge and kitchenware

PRIVATE BATHROOM
Every apartment has a private bathroom with a shower. Towels and linen are available, free of charge

DINING AREA
The accomodations feature a dining area and a seating area with a TV
The nearest airport is Krakow
Balice 30 min by car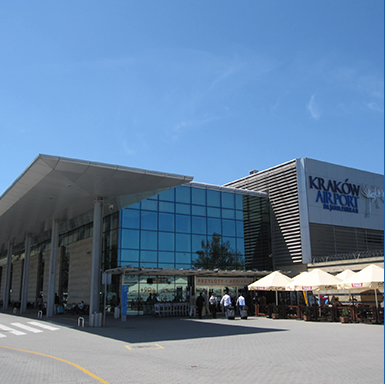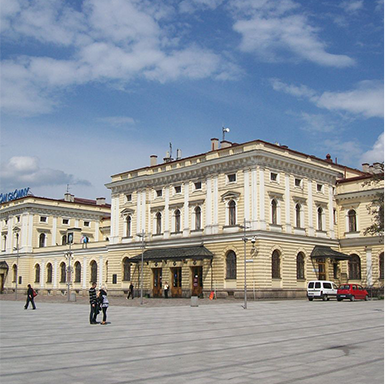 Main Bus and Railway stations
20 min by tram
The Main Market Square
15 minutes on foot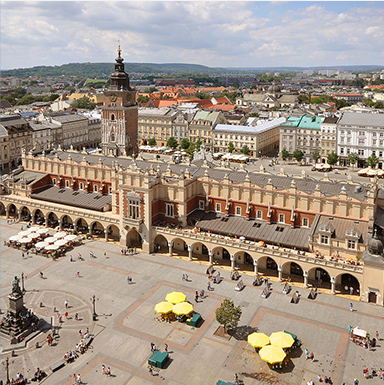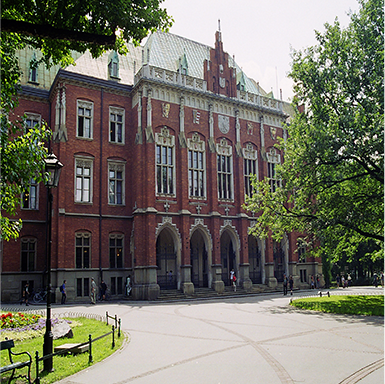 Jagiellonian University
10 min on foot
Kazimierz the Former Jewish District
15 min on foot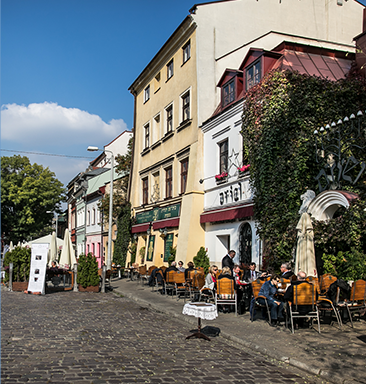 Our clients recommend
OUR REVIEWS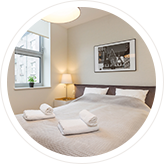 Superior Apartment
"The place is really new, modern, very well equiped and clean. The location is excellent, beside the Wisla river, near the Wawel Castle and a walking distance from the Old City main square. Quiet neighborhood with bakeries, groceries, pharmacy, market and restaurants. There are a public bus connection to Airport (line 252) and to Salt Mines (line 304). Easy check-in and check-out. The staff is very friendly and helpful. We strongly recommend!"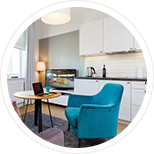 One Bedroom Apartment
"Modern appartment, everything you need for a stay. It's a combination of the older house (4 stage) with the new one, furnished in IKEA style. Done by architect, even in details (colors of curtains corresponds to the color of walls etc. Located closely to Wawel (just about 15 min walk distance), walking distance to historical center (about 15 minutes)"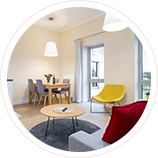 Deluxe Apartment
"I chose Riverside Aparthotel for its location: close to the Conference Center and with a great view. I really like the apartment, clean, comfy, nice furniture, good sleep quality. The windows were huge so the river view was stunning. I really enjoyed the six nights I stayed there. The whole building is clean, seems secure, has an elevator. There were hangers in the wardrobe (for shirts and suits), there is an ironing machine."
$sectionContactVisibility['visibility_google_maps']